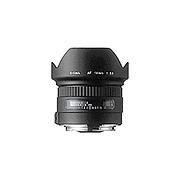 I love this lens because of the perspective it creates. Focus is pretty soft in the corners, but if you crop to create a panoramic image, it works quite well. The view is so wide, however, that it is hard to take pictures in bright sun light - you either get your shadow or bad lens flare. It flares VERY easily. It also has a fair amount of geometric distortion but this is not too distracting with most of the photos I take.
The front lens element is almost a hemisphere. It curves WAY out. It is impossible to put filters on the front of this lens. I think it may be possible to put a small filter on the back of the lens, but I haven't tried this.
This is a pretty pricey lens, but alternatives from the camera manufacturers are even more expensive. The overall build quality of this lens seems quite high. Overall, if you want a super wide lens, this seems to be a pretty reasonable deal.
Street Price: $800
Length: 3.3 inches
Weight: 23 oz.
Minimum focusing distance: 7.1 inches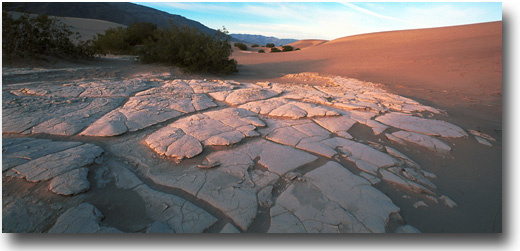 Nikon N90S, Sigma 14mm f2.8, Kodacolor Royal Gold 100
scanned using Nikon LS-2000
Copyright 1999, Jay Torborg